How Woolguard Hood Filters Work?
WoolGuard Filters work by using 100% wool, which captures grease while still allowing air to continue to pass through the hood system. Once the wool filters are filled with enough grease, the kitchen employees can simply replace the filters. Here is a video comparing a traditional kitchen hood system with a WoolGuard Hood Filter System:
Traditional baffle filters let around 82% of grease enter the hood system. Depending on your level of cooking, grease will accumulate and you'll need to pay for frequent hood cleaning services.
Hood cleanings cost at a minimum $400!
However, there is a way to reduce your amount of hood cleanings by around 75%. Changing out your current baffle filters with WoolGuard Hood Filters will capture 98% of grease, only letting in around 2% of grease, which greatly reduces the amount of hood cleanings.
When the wool captures enough grease and reaches the end of its life cycle, you simply replace them.
Lifecycle Stages of a Woolguard Hood Filter
Here is a diagram showing you what a WoolGuard Filter looks like brand new, and then when it needs to be replaced: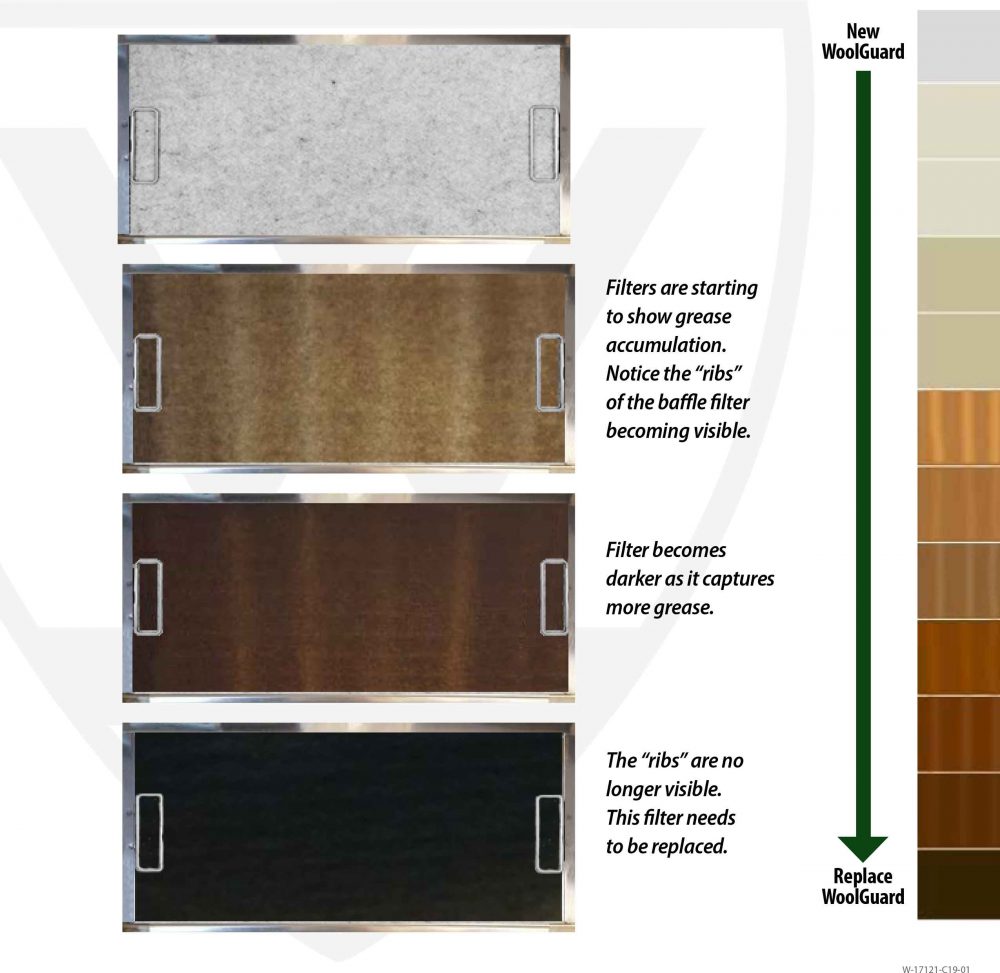 There's a number of steps that need to happen before getting started. However, we're excited to educate you and help you along the way. Here is the five-step process to a cleaner hood system.
Step 1:
Facility Assessment
Step 2:
Schedule a Hood Cleaning
Step 3:
Purchase New Frames
Step 4:
Develop Initial Change-Out Schedule
Step 5:
Develop Precise Change-Out Schedule
Step 1: Facility Assessment
The first step is to determine if WoolGuard Hood Filters is worth installing. Here we'll survey your hood, determine how often you're cooking, and ask you how often hood cleaning is being performed. The answers to these questions will help us determine if installing WoolGuard Hood Filters is your best option in managing grease. Contact us today for a free facility asssessment for your business at 800-543-5556.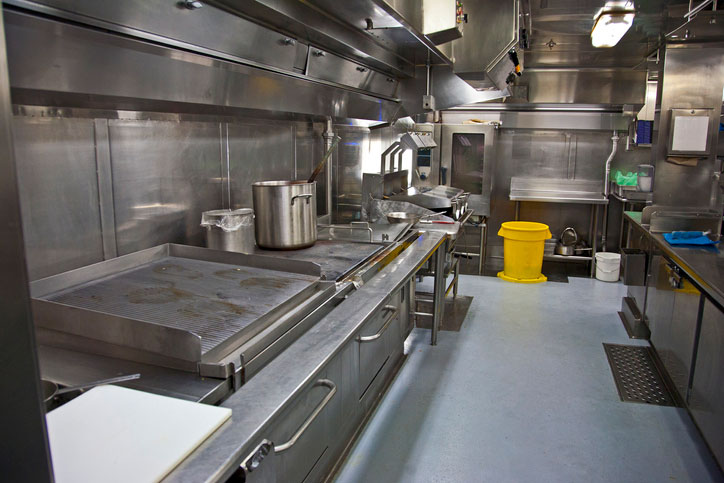 Step 2 - Schedule a Hood Cleaning
In order to keep your kitchen clean, we need to start clean. We require every new WoolGuard client to schedule a hood cleaning.
Contact our kitchen hood cleaning specialists today at 855-788-7807 for a free, no-obligation quote.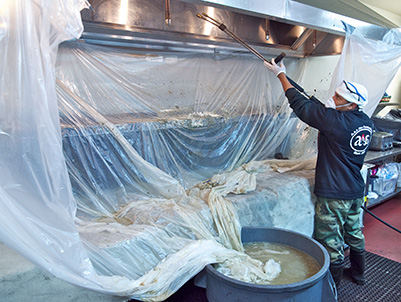 Step 3 - Purchase New Frames
Traditional baffle filters are not designed to hold WoolGuard Filters. To securely hold the WoolGuard Filter in place, we've designed a frame that will hold the grease-filled wool and allow air to come through.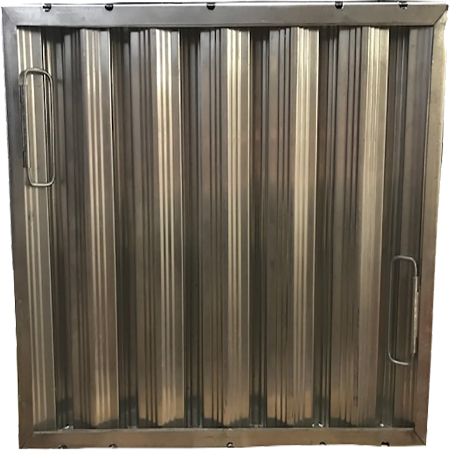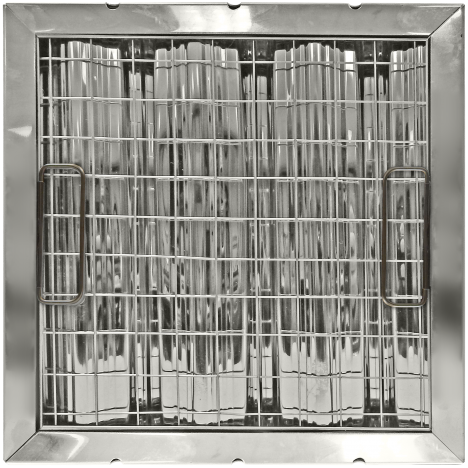 Step 4 - Develop Initial Change-Out Schedule
Once the new frames and new filters are in place, we can develop a change-out schedule based upon your grease consumption. You will be asked the following questions:
>How many times are your hoods cleaned per year?
What days/hours of the week are you cooking?
What appliances are you cooking with?
Answers to these questions will help us determine a good baseline as to when you'll need to change-out your filters. Also in this step, you must review a one-page handout of instructions to assure you understand how to change-out your filters properly.
Step 5 - Develop Precise Change-Out Schedule
Through the first few weeks, we want to work with you to hear how the filters are working. We also want to know how accurate the initial change-out schedule is. After taking in your continuous feedback, we can develop (and send you) a precise change-out schedule like the one below. Once you're on a schedule that works, all you have to do is replace the filters when the change-out schedule says to, and you're all good to go!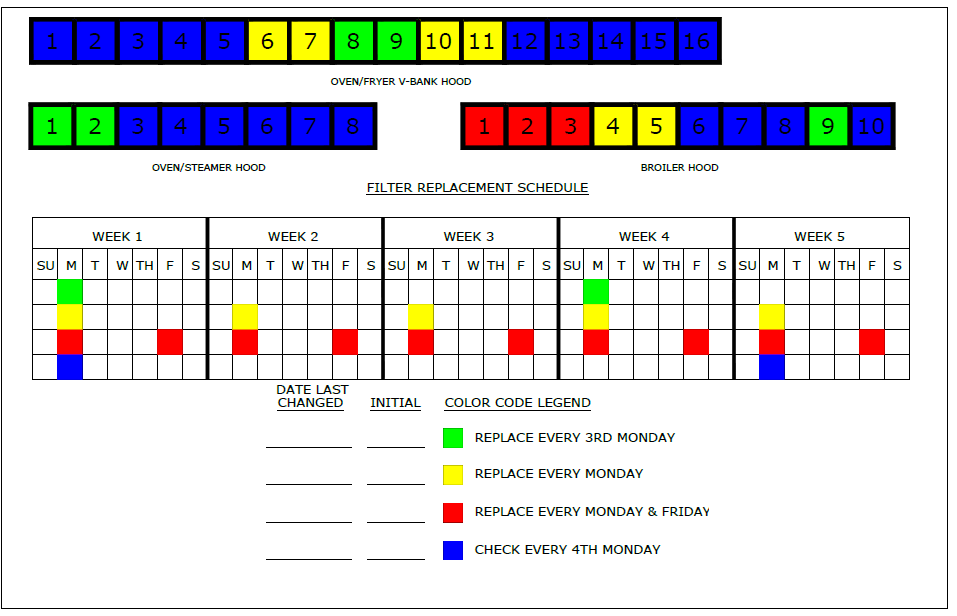 Would you like to see how WoolGuard Hood Filters would be beneficial for your kitchen?