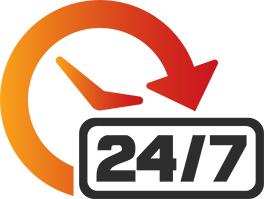 24/7/365 Support
Our industry-leading support model is what you'll notice first about working with the team at AAA Fire Protection. When you call, you'll talk to a human – every time. When you need us, we are there for you. Immediately.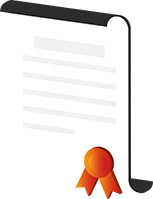 Licensed and Bonded
Our technicians understand the high level of trust that you place in their services. You can be confident knowing that all of our fire-equipment specialists fully understand and will comply with state and local codes.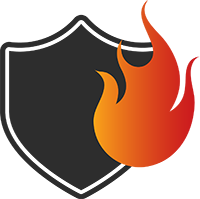 Protection You Can Trust
You have choices for fire protection. We understand, and are proud to share some of the many organizations who have placed their trust with us.
Value is more than low cost. It includes making proactive recommendations to keep your business safe, making every customer feel important and yes – reasonable costs. You'll find it all with the pros at AAA Fire Protection. Just ask our customers!
I did not realize how deficient/delinquent my last fire service was until I switched over to AAA. Totally professional and very thorough, I feel totally safe now!"
Clay S.
We have our building fire extinguishers serviced by AAA Fire. They are prompt and and send us a reminder when our extinguishers need to be inspected and serviced. I like not having to worry about our extinguishers during the fire department inspections.
Luke W. Milpitas, CA
I've been using AAA fire protection services for a couple years now for my restaurant. They do a steam cleaning of my kitchen hood and service my fire extinguishers. They are always very professional and their crew is always very consistent and on time. I have used lower costs cleaners prior but I find AAA more reliable and consistent. I would recommend their services.
Alvin W. Hayward, CA
Alberto and Daniel did a great job servicing my Ansul system. Not just on time but worked quickly. The pointed out some of the things the previous company (Eureka Oxygen) did wrong the last time they did the work. Will definitely have them back.
John W. Petaluma, CA
Portable fire extinguishers are your first line of defense in the event of emergency. Annual maintenance and monthly inspections help keep this critical component in top condition.
Keep unexpected grease fires under control with a fire-suppression system that you can trust. A simple setup provides you with fire-smothering water vapor to knock down flames and cool the grease
No one wants to think about major fires. With an industrial fire system, your business is prepared for any eventuality, keeping your facility safe and secure.
Installing sprinklers isn't a "set it and forget it" move – fire sprinklers require ongoing maintenance and review to ensure they meet current standards for protection.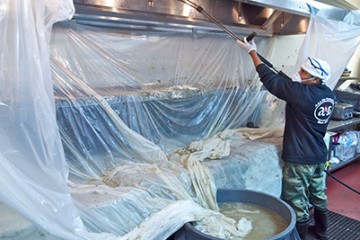 One of the most dangerous elements in any foodservice establishment is grease, especially in exhaust systems.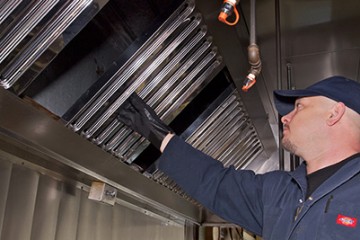 According to the prestigious NFPA, most of the fires that occur in commercial kitchens are caused by cooking flames that flare up and penetrate greasy filters.
Exclusive Distributors of WoolGuard Hood Filters
WoolGuard Hood Filters, recently announced that AAA Fire Protection will serve as their main distributor for Northern California. AAA Fire Protection will provide distribution and customer service support throughout the territory and direct sales representation in their current sales market area of Northen California.
Saves Money
Easy to Install
Eliminate Water/Chemical Usage
Less Fire-Risk
Environmentally-Friendly
Increase System Efficiency
You have choices for fire protection. We understand, and are proud to share some of the many organizations who have placed their trust with us.