Mitigate Dangerous Situations
Large fires are a dangerous but often avoidable problem for many businesses. With access to the right type of equipment that is well-maintained, your staff can often reduce the risk of loss to your physical assets as well as your staff or tenants.
However, when your fire extinguishers are old, untested and out-of-date – there is little that they can do to protect your business. Many people don't realize how often fire extinguishers should be tested to stay up to state and local code requirements for safety. There's a reason for these standards: even the highest quality fire extinguishers may lose their potency and ability to stop a fire over time. The last thing you want to happen is to trust a fire extinguisher with your life and realize that it's so old that it's no longer functional.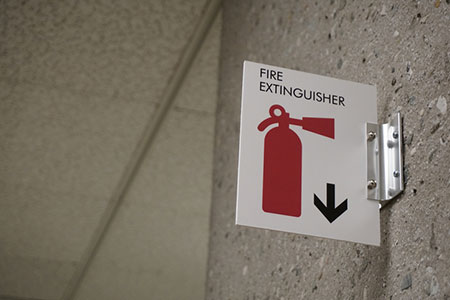 Our family-owned business has spent the last 45 years staying abreast of the latest advancements in fire suppression and control for one simple reason: YOU! Our customers are the most important part of our business, and we provide you with the high- touch service that you deserve for this important service. Our goal is to provide you and your business with the finest quality and most valuable products and services that will build a lifelong relationship with AAA Fire Protection.
For us, safety is about more than simply selling you a fire extinguisher and walking away. We believe in walking you through all of the steps required to stay current with building and fire codes. Your protection is of the utmost importance to our team, and we live that commitment with each interaction. We only work with portable, professional-grade fire extinguishers and all types of fire cabinets.
The Right Fire Extinguishers for
Your Unique Needs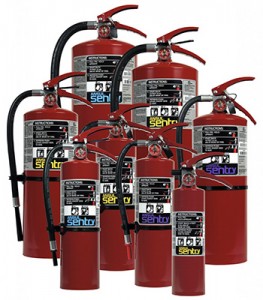 Did you know that different fire extinguishers are needed for specialized areas of your business? Our general-type fire extinguishers and fire extinguisher cabinets work well for general areas, while our Ansul K-Guard Fire Extinguisher uses Ansulex in kitchen areas to combat grease fires with a liquid fire suppressant. We also distribute the Ansul Cleanguard Extinguisher with DuPont FE-36 extinguishing agent, providing an eco-friendly, low-toxicity option for specialty areas where a clean and electrically non-conductive agent is important.
Contact us today for a free estimate for your business at 855-778-7807.