NO SHORT-CUTS WHEN IT COMES TO FIRE PROTECTION.
Call Our Fire Protection Service Experts For Your Peace Of Mind.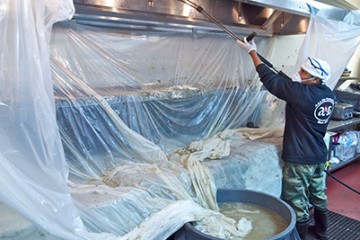 One of the most dangerous elements in any foodservice establishment is grease, especially in exhaust systems.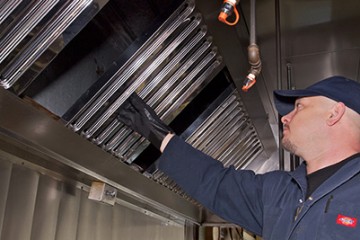 According to the prestigious NFPA, most of the fires that occur in commercial kitchens are caused by cooking flames that flare up and penetrate greasy filters.
WHY CHOOSE US?


WE CARE
For more than 40 years, customers have come to rely on AAA Fire Protection Services because they know care about their businesses and their needs. No matter the size of your operation, we promise you the utmost in professionalism, quality equipment, service and support.



 ETHICAL AND RELIABLE
Choosing the right fire protection and fire suppression company could be the most important "behind-the-scenes" decision you ever make for your business. We pride ourselves on our high ethical standards, reliability and strong customer service. We have built AAA Fire Protection Services on trust.


ALWAYS LEARNING AND IMPROVING
We never stop learning or improving. No matter how many years we have been in business, we are never content with settling for "last year's technology" or outdated ways of doing things. If there is a better way to do something or an improved cleaning technology or a better system, we will use it. Your safety is always our highest priority.
WHO WE ARE
Based in Union City, California, AAA Fire Protection Services was established in 1974 to provide restaurant and industrial clients with the finest products and the most dependable services in the field of fire protection and fire suppression. We are a family business with a dedication to professionalism, ethics, reliability and top-notch customer service. Our services include portable fire extinguisher maintenance and exchange, restaurant fire suppression systems, fire sprinkler construction and maintenance, industrial fire systems, kitchen grease exhaust cleaning and commercial grease filter exchange.
TESTIMONIALS
I've been using AAA fire protection services for a couple years now for my restaurant. They do a steam cleaning of my kitchen hood and service my fire extinguishers. They are always very professional and their crew is always very consistent and on time. I have used lower costs cleaners prior but I find AAA more reliable and consistent. I would recommend their services.
Alvin W. Hayward, CA
We have our building fire extinguishers serviced by AAA Fire. They are prompt and and send us a reminder when our extinguishers need to be inspected and serviced. I like not having to worry about our extinguishers during the fire department inspections.
Luke W. Milpitas, CA
Our Valued Customers Rely On Us Because We Are Dependable, Professional and Committed To Their Needs. When It Comes To Safety, There Are No Shortcuts.
REQUEST QUOTE
CHECK OUR PROJECTS
OUR VALUED CUSTOMERS
We service all businesses, large or small. Some of our well-known, valued customers include the following: