CUSTOMIZED PROTECTION SOLUTIONS
AAA Fire Protection Services has the most dependable commercial grease filter exchange services for Hayward, CA and surrounding community. We have been offering grease filters exchange services for more than 35 years. In addition to grease filter exchange, we will meet your needs for fire suppression and protection for commercial kitchens and industrial users with the finest brands of sprinkler systems, portable fire extinguishers and cabinets and customized industrial fire systems.
Hayward customers know that AAA Fire Protection Services has a real passion for what we do and we never install any product that is anything less than the best. We truly care about your safety.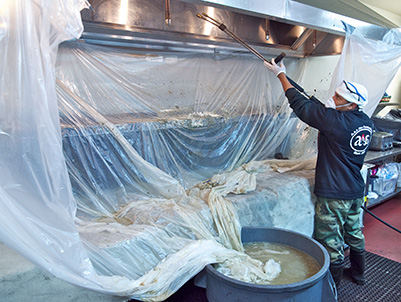 One of the most dangerous elements in any foodservice establishment …
LEADER IN FIRE SUPPRESSION
Since the mid-1970s, AAA Fire Protection Services has provided fire protection for thousands of food and industrial clients for their kitchens and facilities. As a true family-owned company with ties to Hayward, we never forget our obligation to you and our friends and neighbors! No matter your particular operation, AAA Fire Protection Services is always here for you and to protect your facility.
Contact us for a free quote or to arrange a service call on our grease filter exchange or any of our other services.