HIGHEST-RATED FIRE SUPPRESSION EXPERTS
When it comes to Fire Suppression systems for your Los Gatos commercial kitchen, restaurant or industrial facility, there must be no question that the equipment is the highest quality and installed by experienced technicians.
Our Los Gatos customers rely on us because they know we sell and install the best in fire protection and suppression products along with complete sprinkler systems, portable fire extinguishers and cabinets. Our grease exhaust cleaning services and commercial grease filter exchange are always dependable and professional. When it comes to commercial fire protection, we are passionate about what we do.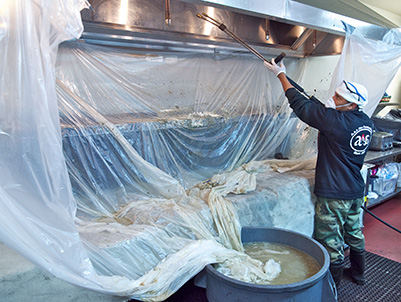 One of the most dangerous elements in any foodservice establishment …
THE LOS GATOS FIRE SUPPRESSION EXPERTS!
AAA Fire Protection Services is a local family-owned business and not part of a major chain a thousand miles away! We established more than 40 years ago, and since that time we have serviced thousands of restaurants and numerous industrial clients. How have we lasted so long in this tough business? It's simple: we have the utmost commitment to the well-being of our Los Gatos customers, whether the smallest portable fire extinguisher to a major sprinkler system.
Call us to arrange a no-obligation service call for any of our Fire Suppression products and services. (800) 543-5556
OUR VALUED CUSTOMERS
We service all businesses, large or small. Some of our well-known, valued customers include the following: