THOUSANDS OF SATISFIED CUSTOMERS
We are proud to serve Milpitas and the Santa Clara County with the finest in fire sprinkler design, installation and servicing. It is one of many fire protection and suppression services those of us at AAA Fire Protection Services are pleased to offer. In addition to sprinkler systems, we have the best in commercial, portable fire extinguishers, fire extinguisher cabinets, commercial kitchen grease exhaust system installation and cleaning services, kitchen fire suppression, grease filter exchange and periodic inspection agreements.
Our company is proud of our many endorsements and every member of our professional staff is deeply committed to the protection of your Milpitas facility.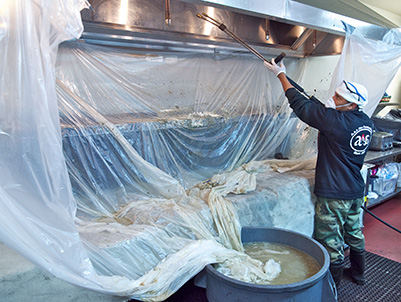 One of the most dangerous elements in any foodservice establishment …
FIRE PROTECTION PRODUCTS, REPAIRS AND EMERGENCIES
AAA Fire Protection Services is widely acknowledged as Milpitas's best supplier of fire protection and suppression services. Established in 1974, we are still going strong! We take great pride in being the leader in fire suppression systems and every feature of fire protection. AAA Fire Protection Services cares about you and your commercial needs.
Contact us for a free quote on sprinkler systems or for our other products and professional services. Get help now at: (800) 543-5556