TOP FIRE PROTECTION PRODUCTS
AAA Fire Protection Services has been Oakland's premier commercial kitchen, restaurant and industrial fire system leader for nearly 40 years. No matter your needs, we never take short-cuts or compromises – your safety is much too important to us.
In addition to complete industrial fire systems, we sell the complete range of fire protection and suppression equipment, sprinklers, portable fire extinguishers and cabinets. We also have the area's finest grease exhaust cleaning services and grease filter exchange. We are dedicated to the highest levels of ethics and customer service.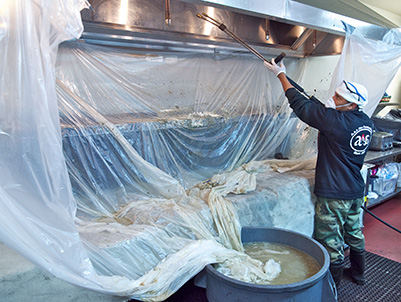 One of the most dangerous elements in any foodservice establishment …
COMMERCIAL KITCHEN FIRE PROTECTION
In the time we have been in business, we have provided fire protection for thousands of commercial kitchens, restaurants and industrial clients throughout Northern California. As a family-owned company we understand we have an obligation to the well-being of our Oakland customers and their employees. Whether you own a restaurant or a food processing or industrial client, the pledge of AAA Fire Protection Services is to always to help you ensure the safety of your Oakland facility.
Contact us for a free quote or to arrange a service call us at: (800) 543-5556
OUR VALUED CUSTOMERS
We service all businesses, large or small. Some of our well-known, valued customers include the following: