SAFETY IS NOT ACCIDENTAL
AAA Fire Protection Services specializes in supplying Redwood City and vicinity industrial clients with the best brands of equipment and most professional service technicians for fire protection and suppression. Our highly trained staff handles grease exhaust system cleaning and grease filter exchange, we design, install and service entire sprinkler systems, kitchen fire suppression systems along with portable fire extinguishers and fire extinguisher cabinets.
What really sets AAA Fire Protection Services apart is our people. Our technicians are caring about the commercial clients they service and the work they perform we are devoted to keeping your Redwood City employees and facility safe!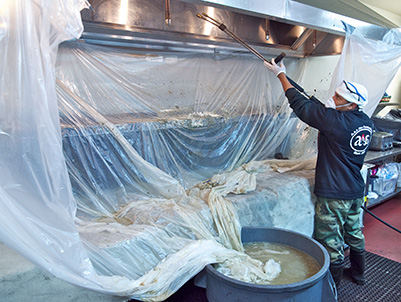 One of the most dangerous elements in any foodservice establishment …
FIRE SPRINKLERS AND FIRE PROTECTION
AAA Fire Protection Services prides itself on having the knowledge and equipment to your commercial kitchen, restaurant or industrial property safe, and the experience to know what works – and what doesn't. We would never sell you a product you don't need. We have ethically served Redwood City since 1974. Over the years, our staff has seen every change in the technology and we keep current with the best ways to protect you and your facility. We really care! AAA Fire Protection Services is to always here to protect your industrial property.
Contact us for a free quote for our fire protection and suppression services for Redwood City at: (800) 543-5556
OUR VALUED CUSTOMERS
We service all businesses, large or small. Some of our well-known, valued customers include the following: