BEST SERVICES SINCE 1974
AAA Fire Protection Services is the top choice for San Jose restaurant, commercial kitchen and industrial facilities since 1974. Our company carries the best brands of fire protection and fire suppression equipment with the experience to customize solutions to fit every commercial, industrial or restaurant kitchen. We pride ourselves on being trustworthy, customer service oriented and highly skilled because we are passionate about every aspect of fire protection. We are sticklers for customer service.
In addition to kitchen fire protection and suppression equipment, AAA Fire Protection Services has the best brands of portable fire extinguishers and cabinets, sprinkler system installation services, grease exhaust cleaning and grease filter exchange, along with periodic servicing and maintenance agreements.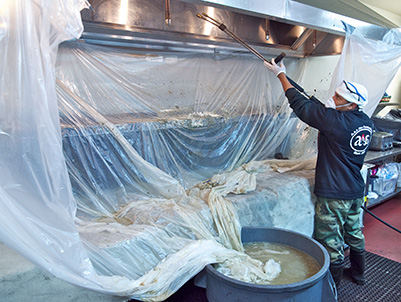 One of the most dangerous elements in any foodservice establishment …
FIRE SAFETY IS OUR BUSINESS
AAA Fire Protection Services leads in the San Jose area in providing fire protection and suppression technology. We are an independent and family-owned company, not part of a huge national conglomerate. We live in the area, and we never forget our responsibility to the community. We are always here to safeguard your employees and property. San Jose, call us AAA Fire Protection Services for a free quote on any of our products or services at: (800) 543-5556
OUR VALUED CUSTOMERS
We service all businesses, large or small. Some of our well-known, valued customers include the following: