LOCAL, PROFESSIONAL & COMMITED TO EXCELLENCE
AAA Fire Protection Services offers Union City, CA the best in fire suppression products and services for restaurant and commercial kitchens, caterers, bakeries and industrial clients. Customers count on us because they know we install the best. We specialize in commercial kitchen and industrial fire protection, kitchen and industrial fire suppression equipment, sprinkler design and installation, portable fire extinguishers and cabinets and more!
AAA Fire Protection Services has top-rated grease exhaust cleaning a dependable grease filter exchange service. Your safety is our highest priority.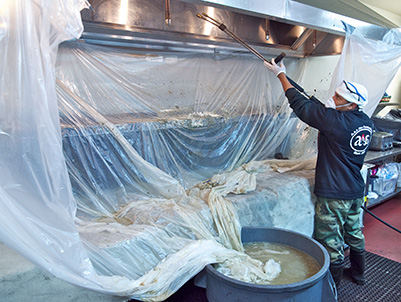 One of the most dangerous elements in any foodservice establishment …
THE LOS GATOS FIRE SUPPRESSION EXPERTS!
AAA Fire Protection Services is a family run business, established more than 40 years ago. We are local, not part of a national chain. Over the years, we are called upon thousands of Union City and Alameda County commercial kitchen and industrial clients for their fire protection needs. We never forget that our commitment is to your safety and peace of mind.
Call us for a free quote at: (800) 543-5556
OUR VALUED CUSTOMERS
We service all businesses, large or small. Some of our well-known, valued customers include the following: