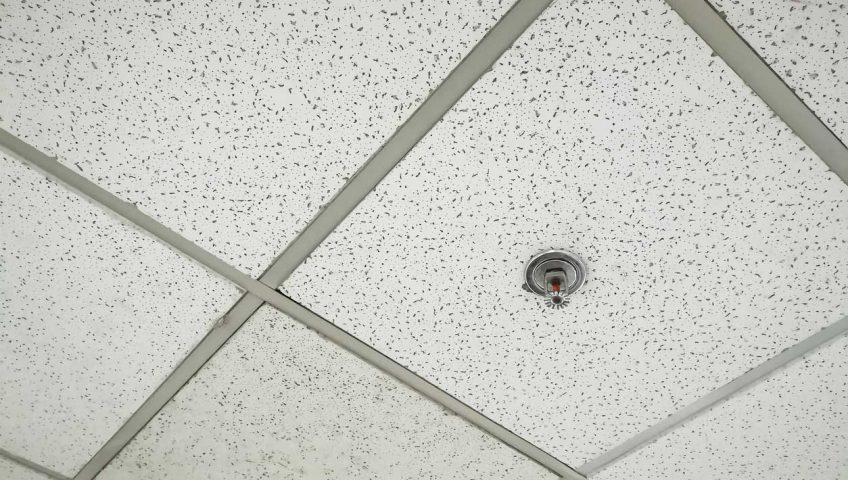 Importance of Having Backup Sprinkler Heads for Your Business
A business fire is not something to be taken lightly. While a staff member might be able to grab a fire extinguisher and quickly put out a tiny flame, a larger blaze can take off and be a big problem before you realize it. Also, what happens if your office is closed and you have an electrical fire? You could lose your entire business overnight, the location engulfed in flames before the fire department can be notified and arrive. This is why having fire sprinklers is a vital part of your business security strategy. While having sprinklers installed is a great start to protecting your business, there are additional measures that you'll need to take.
Benefits of Regular Fire Protection Reviews
Just like many things in life, setting up fire protection for your business is not a "one and done" strategy. You'll need to schedule regular reviews with your trusted fire protection partner to ensure that you are fully compliant with local building and fire regulations. With the right attention and maintenance, your fire sprinklers can last for many years and offer a high degree of protection to your location. Part of that maintenance includes ensuring that you have an adequate amount of extra parts for your sprinklers to bring your fire protection back online quickly after an incident.
What Happens When Sprinkler Heads Activate
This type of sprinkler system operates without human intervention, with the heat bulbs in your sprinklers shattering once a certain temperature is reached. The breaking of the heat bulbs is what allows the flow of water to begin within a sprinkler system. This is one of the reasons you need to have your sprinklers tested on a regular basis, to ensure that all working parts are in order before you need them. Once your sprinkler heads activate, they are essentially "broken" and will need to be replaced before they can be activated again. While unusual, it is possible for the sprinkler heads to activate in situations other than with fire.
Maintaining Backup Sprinkler Heads
Apart from the standard safety reasons for maintaining backup sprinkler heads, there are several other reasons to keep them on hand. If your staff is painting and accidentally get some paint or other debris on the sprinkler heads, they will also need to be replaced. A serious buildup of dust and grime can also cause your sprinkler heads to not work as effectively as needed. Plus, there are specific National Fire Protection Association (NFPA) regulations that require you to have a minimum number of replacement fire sprinkler heads on hand at all times — generally six, depending on the size of your business.
While keeping extra sprinkler heads and other components on hand is a great start, nothing replaces the need for regular review of your entire fire protection strategy. Creating a maintenance schedule with your team of professionals at AAA Fire Protection helps ensure that you and your business are protected from any eventuality. We start by documenting the needs of your business to help ensure that everything is completely up to building and fire regulation codes. We work with businesses of all sizes to ensure that you are fully protected in the event of a fire emergency. Contact us today 855-356-0020 to learn more or receive a free initial estimate for your business.