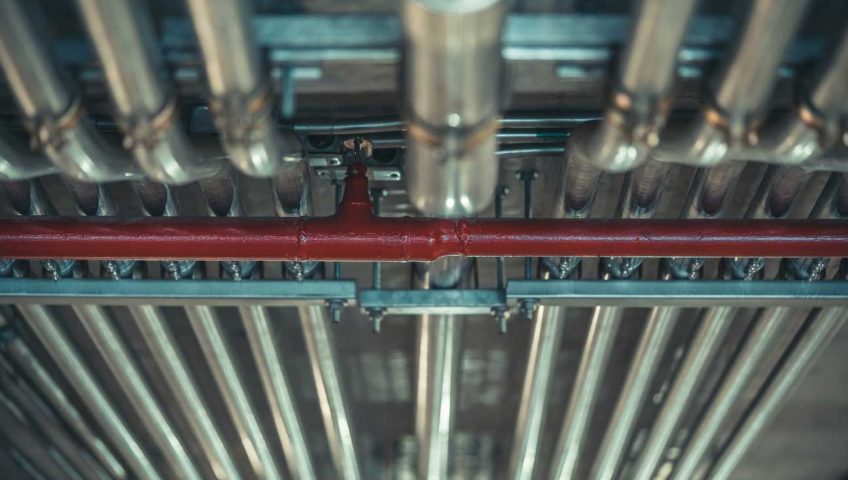 Immediate Steps to Take When Sprinkler Pipes Burst
Freezing temperatures are not the only danger to pipes, as age can also take a toll on your sprinkler system. You are likely familiar with the challenges that homeowners have with their external water systems and hoses, but businesses are subject to the same problems — only on a much larger scale! Of course, the best option is to have a proactive fire protection partner regularly review your sprinkler and pipe system to ensure that everything is in solid working order. When your sprinkler pipes burst, there are several steps you'll need to take to reduce the possibility of damage to your location and physical assets.
Annual Review and Prep
Before each major weather change, it's important to review your entire fire protection system to ensure that everything is working well and ready for the additional stress that a change in weather will place on your systems. This includes everything from a thorough review of your sprinkler system to checking that all lights and sirens are working effectively. Even dry sprinkler systems require a regular check to ensure they are adequately heated and aren't located too far from the valves.
Regular Maintenance Suggestions
If you've been following the maintenance suggestions of your system, and have been completing your scheduled reviews, remediating a burst sprinkler pipe should be relatively straightforward. With a wet sprinkler system, there is water in the pipes at all times — water that can quickly freeze and cause leakages if you're not careful. It's good to know that pipes generally do not burst in the section that is frozen. Instead, look for areas where there may be a build-up of pressure directly before the frozen section, which is where the rupture is likely to happen. It's good to do a visual inspection of the pipes during cold weather when possible to see if there are bulges or other places where the pipes are looking worn.
Steps to Take When Sprinkler Pipes Burst
Sometimes all the preventative maintenance in the world will not stop you from having a burst sprinkler pipe. When that happens, the first step is: don't panic! Here's how you can get through the situation with a minimum of damage.
Immediately turn off the water leading to the area.

Contact your fire protection professional for assistance.

Heating up the pipe will help protect the overall system from additional damage. Suggestions for gently applying heat include applying towels that are soaked in warm water, for instance.

Slowly trickle water back into the system, checking for additional leaks or cracks during the process.
Fortunately, most cracks and leaks in a sprinkler system are caught quickly and can be resolved with minimal damage. However, the crack itself may be difficult to fix without the proper tools, making it essential to quickly call the professionals at AAA Fire Protection for assistance. We work with hundreds of businesses to protect them from harm, and our 24-hour hotline is always available in the event of an emergency. Contact us today at 855-356-0020 to learn more or receive a free initial estimate for your business.