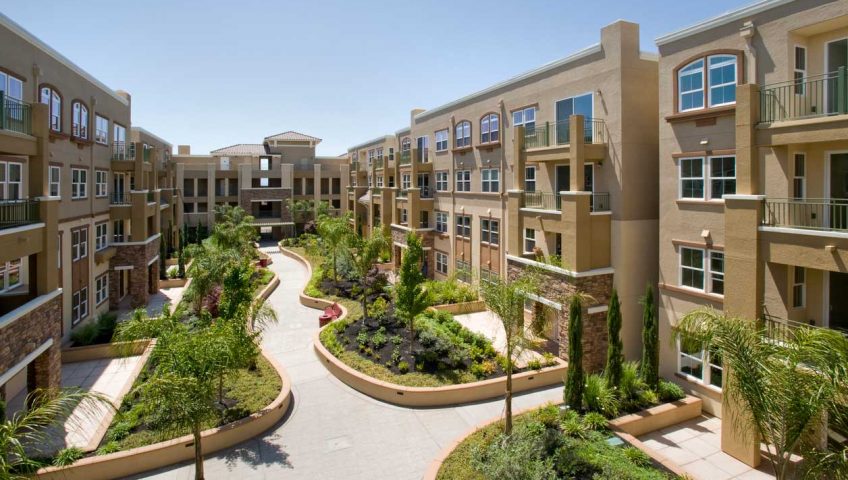 Fire Safety Tips for Apartment Complexes
When you are living in your own home, you are mostly in control of the decisions that are made within. You can personally check the fire extinguishers and smoke detectors on a regular basis. You know where all the exits are, and can always break out a window in case of emergency. However, apartment living brings a whole host of challenges when it comes to fire safety. Whether you're an apartment owner looking for some quick tips for their tenants or a resident wanting to stay safe from fire, these quick fire safety tips will provide peace of mind.
How Common Are Apartment Fires in the US?
According to the US Fire Administration, more than $6.6 billion was spent on restoring homes after fires in the US in 2010 — and there were more than 107,800 apartment fires from 2010-2014. If you live in an apartment building for many years, chances are almost even that you will suffer some sort of loss from a fire during your tenure there. Fortunately, you can significantly reduce the chance of fire by following these simple safety tips.
1. Speak Up If Smoke Alarms Aren't Working
Smoke alarms and other fire security measures are the first line of defense and notification in any type of residence. If you see a smoke alarm that is malfunctioning or damaged or a burned-out emergency light, let your apartment manager know immediately. .
2. Leave Space Around Heaters
Is your apartment feeling a bit drafty? Small heaters are not uncommon in apartment housing, but it's crucial that you treat them carefully. Manufacturers recommend leaving a minimum of three feet of space around each heater so the air can flow effectively without leaving hot spots or running the risk of damage.
3. Only Use Candles Outside
Candles can create a great ambiance for your apartment, but it's all too easy to forget about them and leave them burning. If you must light candles inside, be sure they are somewhere such as inside a sink where there is little chance of fire spreading to other parts of your home.
4. Be Aware of Building Safety
If you are on an upper floor of your apartment building, keep track of where all the emergency exits are and how to get there quickly in the event of a fire. If you have children or elderly family members in the home, it's a good idea to practice getting everyone out of the building and then finding a place to meet so you're sure everyone's out in time. Reinforce that everyone needs to wait outside for the fire department to arrive instead of trying to save family memorabilia from the flames.
5. Don't Prop Outside or Interior Doors Open
In an apartment building, interior doors are often used to reduce the possibility of fire spreading between sections of the building. This not only protects the owners building asset, but can also give residents a crucial few moments to get to safety. When you prop interior doors open, fire can spread more quickly. Opening exterior doors can help feed oxygen to the fire which can cause it to spread more quickly.
Understanding fire safety in your building starts with awareness and paying attention to the world around you. Your apartment building needs regular fire protection inspections in order to stay compliant with government regulations. Contact the professionals at AAA Fire Protection today at 855-356-0020 to learn more or receive a free initial estimate for your business.