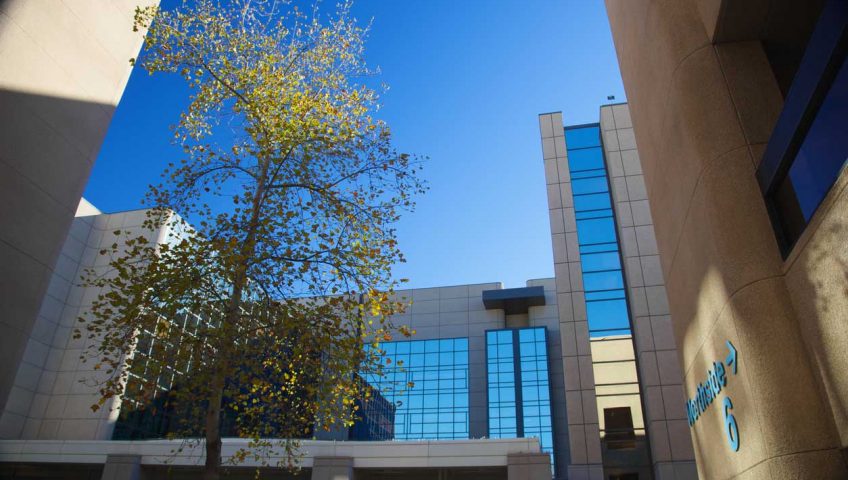 Hospital Fire Protection You Can Trust
Hospitals and other healthcare facilities offer a unique challenge to fire protection teams. From complex hallways that may never seem to end to a wealth of electrical hookups and flammable materials such as oxygen tanks, there are opportunities for a major fire around every corner in a hospital. Plus, there are millions of dollars of equipment and hundreds of humans who need to be considered when designing the ideal fire suppression and notification system. Here are some of the key challenges to keeping everyone safe in the event of a hospital fire. 
Protection for All Areas of Your Hospital
Patient areas are only the forward-facing hallways in your hospital. There are dozens of other small spaces where a fire could rapidly spread and cause extensive damage to your buildings or injury to individuals. Working with a proactive fire protection team will ensure that all of the areas of your hospital are fully protected, including:
Pharmacies

Patient waiting areas

Laboratories

Administrative areas

Storage facilities

Equipment rooms

MRI facilities

Food service areas
With a hospital, you have all of the challenges of a major restaurant added to the record-keeping associated with large businesses and the potential for damage to expensive areas and individuals as you would have with a hotel. The layers of complexity required to protect your hospital means you need a trusted team of professionals that you know have the experience you need to stay safe and reduce your fire liability. 
Ensuring an Orderly Evacuation Process
Notification of a problem is a big part of modern fire protection processes, and this is particularly true in a building or complex with a large and diverse audience such as you find in a hospital. You can't simply rely on individuals to be able to get themselves out of a dangerous situation, you also need to ensure that no one is left behind in the evacuation process. It would be all-too-easy for panic to set in, but clear and concise communication can provide the necessary structure that you need to keep your staff members under control and focused on helping others exit the building safely. 
Providing a Comprehensive Fire Protection Solution
Patients are particularly vulnerable during surgery, making it extremely difficult to move these individuals. Chemicals or other flammable materials may require something other than a water-based fire suppression system. This makes it crucial to review each section of your hospital and make separate determinations of what is needed based on the requirements of each area. 
This could include solutions such as:
Smoke and fire detection

Heat detectors 

Clean agent suppression (generally used around electronics)

Sprinkler systems

Multi-modal communication and notification systems
At AAA Fire Protection, we ensure that our recommendations for your business always meet local building codes as well as the fire codes and standards that are defined at a local or national level. Medical providers are required to meet strict requirements to ensure the safety of your staff and patients, and our team works closely with your operations staff to provide an exceptional level of care and consideration throughout the process.
The professionals at AAA Fire Protection have been providing fire protection, notification and suppression support to businesses of all sizes across the northern California area for several decades. We believe that educating our clients is one of the most important activities for our business. Contact us today at 855-356-0020 to schedule a free initial consultation for your hospital or other healthcare organization.